Brand equity – It's nice to know you are in the hands of an event company that has been in business for over 25 years servicing the largest corporations in the world at a very high level. McDonald's, University of Notre Dame, Whirlpool, several large health systems, and more. We also bring the best production event software on the planet to your event! Sho Flo is world renowned and is the industry leader in large scale corporate event production and we use this technology with all of our clients.
Efficiency – Working with a single event technology company that can accommodate ANY event needs can help cut down on tons of correspondence, re-training at each event, prevent mistakes, and enables us to create a great relationship that will enable the events to work more efficiently and make less work for all departments of your organization.
Value – We bring a whole different approach to event technology costs. We take a wholistic, tiered approach to for event technology pricing. Knowing your event tech prices right out of the gate without hidden fees or being hit with tons of a la carte charges is invaluable to hitting your budgets. Our costs for your event are per person with services starting at $8 per guest. No more worrying if you chose all of the right event tech for your meeting. That means that there is no event too big or too small! Your prices are scaled based on your guest attendance.
Some of the corporations who use our services:
McDonald's USA
University of Notre Dame
Spectrum Lakeland Healthcare
Whirlpool
Horizon Bank
Morris Park Country Club
The Brick
Champion Force
American Cancer Society
American Heart Association
United Way of SW Michigan
United Way of Laporte County
Horizon Bank
Kalsec
Costco
Inn at Harbor Shores
Krasl Art Center
Curious Kids Museum
Western Michigan University
Niles Area Chamber of Commerce
Lansing Hotel and Conference Center
Fundraising Company of America
XPO Logistics
Planning a holiday or summer company party?  We can help!  Ask us about our rates!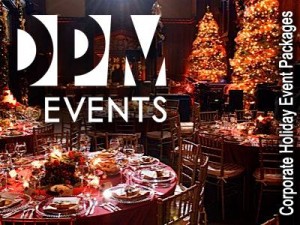 CLICK BELOW TO DOWNLOAD OUR CORPORATE EVENTS PRICE LIST
Red carpet instant print professional photography for Corporate Event 

Live Sound Reinforcement at a Corporate Event – MGM Grand Detroit

DPM Events is the industry leader when it comes to event technology!